New Advances in Electrophysiologic Assessments of Children (.2 CEUs)
Recorded On: 03/02/2016
New Advances in Electrophysiologic Assessments of Children
To be recorded Wednesday, March 2, 2016; 1:00 - 3:00 PM ET
Duration: 2 hours
Presenter: Yvonne S. Sininger PhD
CEUs: .2
Who Should Attend: Audiologists using Electrophsyiology Measures for Threshold Predictions
Instructional Level: All Levels
Program Focus: Knowledge and Skills
Learner Outcomes: Upon completion, each participant in the eAudiology Web seminar will be able to:
Describe a chirp stimulus
Describe the advantages of chirps for electrophysiology
Recite the methods of response detection for ASSR
Explain and contrast the principles of ABR and ASSR acquisition
Description: The ABR and ASSR used with frequency-specific stimuli are the clinical standard for prediction of hearing thresholds in infants and toddlers and are critical for proper identification of hearing loss in those who fail newborn hearing screening.The eAudiology Web seminar will begin with a review of cochlear mechanics and considerations in choosing appropriate stimuli for assessments.The concept of the Chirp will be discussed as well as the clinical advantages of such stimuli.Another concept that will be emphasized is response detection routines and online measures of noise and response that are being applied to ABR and ASSR for clinical assessments.The seminar will focus on improvement of accuracy and reduction in assessment time for infant and toddler evaluations.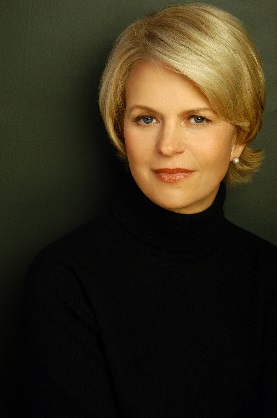 Yvonne S. Sininger, PhD
is Professor Emerita in Head & Neck Surgery at the David Geffen School of Medicine at University of California, Los Angeles.She received her bachelor's and master's degree from Indiana University and Ph.D from the University of California Santa Barbara & San Francisco. She was post-doctoral fellow in the Electrophysiology Lab with Dr. Manny Don House Ear Institute in Los Angeles and later served for 10 years as the director of the Children's Auditory Research and Evaluation Center at HEI before moving to UCLA. Dr. Sininger's research has focused on hearing and hearing disorders and screening of infants, electrophysiologic measures of hearing and hearing disorders including auditory neuropathy.Dr. Sininger has authored over 70 publications in peer-reviewed journals.She has held funding from the NIDCD on threshold measures in infants, newborn screening technologies, Auditory Neuropathy and Lateral Asymmetry in the Human Auditory System. She is currently retired and working as a consultant in Santa Fe, New Mexico.
Key:
Complete
Next
Failed
Available
Locked