AudiologyNOW! 2016: Population Outcomes of Children with Hearing Loss: Early Treatment Is Crucial but Not Sufficient - Marion Downs Lecture in Pediatric Audiology
Recorded On: 04/15/2016
Population Outcomes of Children with Hearing Loss: Early Treatment Is Crucial but Not Sufficient - Marion Downs Lecture in Pediatric Audiology
The registration for this eAudiology Web seminar is free through funding by the American Academy of Audiology Foundation with a grant from the Oticon Foundation

Duration: 90 minutes
Presenter: Teresa YC Ching, PhD
CEUs: .15
Who Should Attend: Pediatric audiologists and others who frequently treat and diagnosis pediatric patients
Instructional Level: Intermediate
Program Focus: Knowledge
Leaner Outcomes: Upon completion, each participant in the eAudiology Web seminar will be able to:
Describe population outcomes (language, speech, psychosocial skills) of children with congenital hearing loss
Identify factors that influence outcomes of children with hearing loss who use hearing aids or cochlear implants
Explain management strategies for optimizing outcomes of children with hearing loss and ANSD by using parental reports and cortical auditory evoked potential measurements
Description: Drawing on a population-based study of children with hearing loss diagnosed through either universal newborn hearing screening or standard care but who received the same post-diagnostic services in Australia, the urgency for early amplification/ cochlear implantation is clearly demonstrated. The study also revealed specific deficits in pre-reading skills and psycho-social skills. The findings shaped improvements in clinical management of children, including vigilant monitoring with targeted assessments and intervention to enable children to reap the full benefits of early intervention.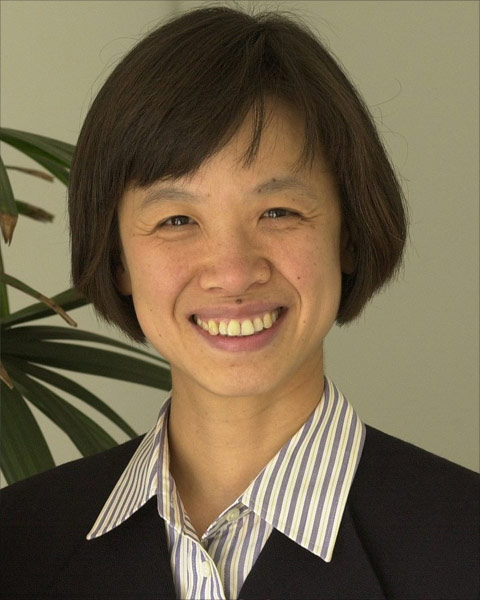 Teresa YC Ching, PhD is head of Rehabilitation Procedures research at the National Acoustic Laboratories, Australia. Her current research focuses on investigating efficacy of early intervention for populations of children with bilateral hearing loss or unilateral hearing loss, identifying factors affecting outcomes, evaluation of sound detection and discrimination in infants with hearing loss or auditory neuropathy spectrum disorder using cortical auditory evoked potential (CAEP) measurements and parental reports, and prescription of hearing aids and electric-acoustic stimulation (bimodal fitting) for children and adults. Teresa has published more than 120 peer-reviewed manuscripts. Key contributions from her original research findings include a validated test of functional performance; evidence-based protocols for bimodal fitting, pediatric referral for cochlear-implant-candidacy, CAEP and functional assessments; and methods for predicting language outcomes of infants with hearing loss. She is regularly invited to deliver key note presentations at international conferences. She serves on the editorial boards of three international journals.
Key:
Complete
Next
Failed
Available
Locked